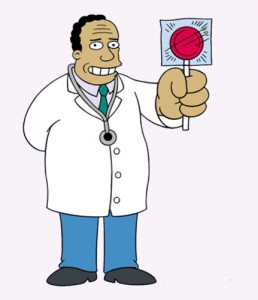 This past winter was the most miserable winter I can remember.  Not only was it Polar Vortex cold, with dozens of inches of snow, ice, sleet, rain and slush piled on top of one another, but from mid-October until late April, I could have counted on one hand the number of days when I actually felt 100% healthy.  Thankfully I was never bed ridden with the flu or stomach bug or anything along those lines, but I spent most of the winter with a runny nose, achy head, dry eyes, drippy throat and virtually no energy, and no matter how many antihistamine's, Mucinex's or Advil's I took, nothing seemed to help.  Making matters worse it wasn't until early spring I finally went to see an Allergist to see if they could find the cause.  After two hour long sessions of pricking and injecting me with every allergen known to man, they found a grand total of … nothing.  I was totally fine, allergic to nothing that they could see with the 30 plus needle mark's on my now sore and half-deformed right shoulder.  I was almost begging the Allergist to find something, anything wrong that they could treat with a nasal spray or some sort of medication or injection, but beyond a possible acid-reflux issue (which, notably, has improved in recent months with a little help from Prilosec) I was back to square one.  So with no visible answers to my woes, I decided to embark on a personal wellness journey, one that will hopefully make me feel better without any more doctors or extra pills.  Ever since that Allergist appointment, I have been on what I call my Quest for Health.
I think this quest actually began informally last summer, in 2013, after a series of stomach issues that became so problematic that I knew I had to make a serious change in my diet.  The quest has included multiple consultations with nutritionists, numerous grocery store runs for items and herbal medicines that I had never heard of, countless hours of blog reading and Twitter scrolling on the latest trends and topics in food and nutrition, giving up some of my most favorite foods and meals, some of them for good, and causing my household grocery bill to skyrocket to mortgage-like proportions.  And do I feel amazing?  Fantastic?  Alive, alert, awake, enthusiastic, every day?  Well, no, not really.  But do I feel better?  Absolutely, and here are a few things that I did:
I guess my Quest for Health is a sort of mid-year new year's resolution, but I'm not the most patient person so I figured the best way for me to do it was to dive in and go all out.  And I have, and it's been well worth the effort so far.