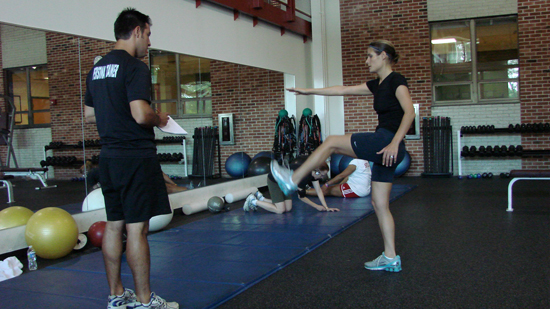 I train and teach classes at The Y and SNAP Fitness, both in Phoenixville. In addition to training at those gyms, I have private clients in Phoenixville and the surrounding areas. If you would like, I can train you in your home, at the gym, or even in a park, playground, or at a high school track.
Why choose me as your trainer? I believe in a routine that is well rounded and fun with an emphasis on functional training, core training, and balance and stability exercises that will enable you to live a healthier and happier all around life. I also enjoy adapting all types of different training methods to develop a routine that is specific to your needs.
Many of my clients have physical challenges, some of which include: replaced knees and hips, Vertigo, Spastic Paraplegia, spinal pain and Osteoporosis. I also train older individuals looking to maintain their strength and mobility, and I have worked with teams to help them improve their performances in a specific sport.
I look forward to working with you to develop a fun, effective training routine that is designed to help you meet your exercise goals, whatever they may be.
---
One-On-One Training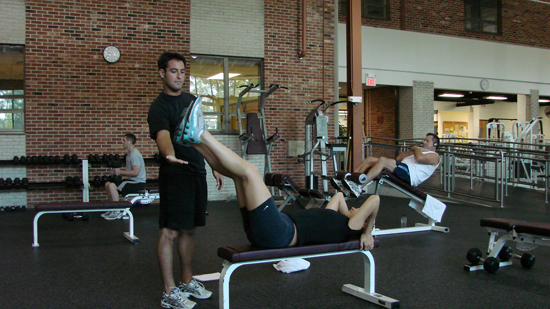 My one-on-one training sessions are the best way to work on goal-specific areas of need, providing you with the instruction and tools you need to be successful and get in great overall shape. For individuals who are not as comfortable working out in a gym setting or for those who are inexperienced with exercise and fitness, this is a great way for you to start a new program and hit the ground running.
If you are ready to take the next step, contact me now to set up your free consultation!
---
Group Training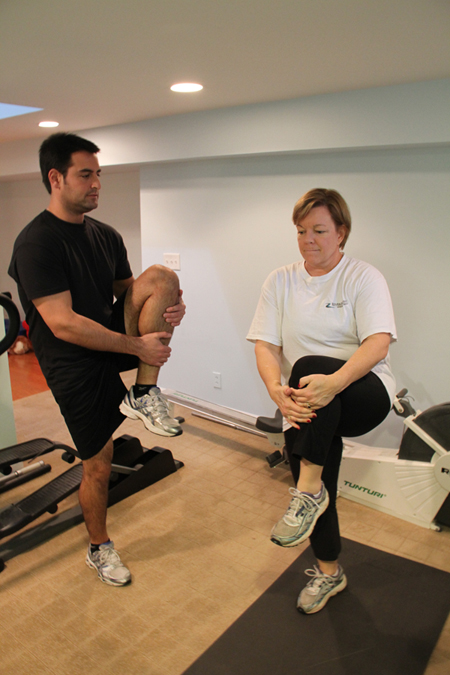 Group training offers friends, co-workers, spouses and family members the opportunity to train together, enjoy each other's company and have fun while working hard at the same time. These sessions can be individualized if you or your partner(s) have different areas of need or each session can be tailored so that your group works together to achieve a common goal.
Are you ready to push yourself and each other to achieve your goals? Contact me now to set up your free consultation!
---
Youth/Teen Training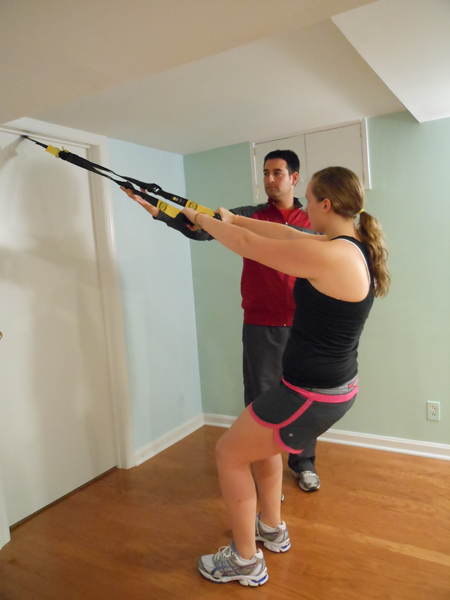 Young athletes need to learn the proper way to stretch and exercise, and you can never start too early. In the past, I have trained youths and teens of all ages in a group or individual setting, focusing on developing overall body strength, teaching proper form and technique and creating sport-specific programs for team and individual competition. These sessions are fun and laid-back, but also a great learning experience for all ages.
Are you ready to push yourself to the next level? Contact me now to set up you free consultation!
---
Senior Training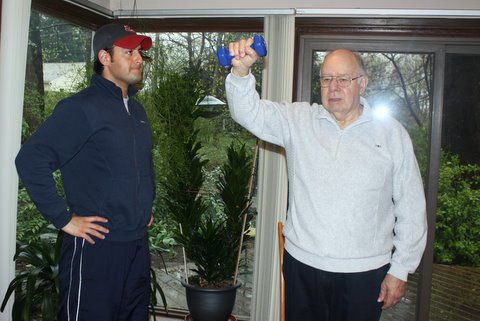 Many of the Seniors I have trained in the past have had specific issues they have dealt with, mainly a past injury, major surgery or even just wear and tear to their body over time. These sessions involve a great deal of balance, flexibility, range-of-motion and core training exercises, along with exercises to improve muscle strength and hand-eye coordination.
Does this sound like something which could benefit you? Contact me today to set up your free consultation!
---
Injury Rehabilitation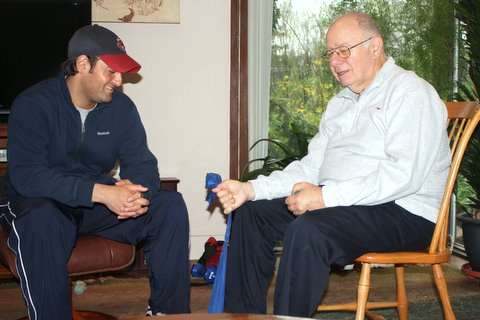 Virtually all of my clients have had some sort of history with injuries, ranging from minor ankle sprains and stiff shoulders to broken ribs and hip replacements. These sessions are focused on building up muscle strength, range-of-motion and flexibility in needed areas along with showing you the proper way to exercise while minimizing any pain or discomfort.
If you need help in any of these areas please contact me today for your free consultation!