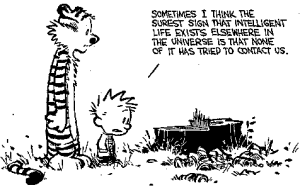 So for the second year in a row I'm beginning to think that the whole new year's resolution thing is overrated.  I'm seeing less and less people posting, tweeting, writing, sharing and promoting their stated goals for the new year, and I think that we've reached a point where a new year is simply that:  a new year, just like any other.  The calendar turns from December to January, but the weather outside is still pretty frightful and in the gym, it's a bit of a crapshoot as to whether or not the "resolutioners" are going to come in from the cold and hop on the elliptical for the first time.  In a way this might be somewhat depressing, but on the other hand I have seen a sign that is entirely positive and encouraging, just without the fanfare of the actual resolutions:  the intrigue and willingness to try something new.
Exercise, like many things in life, is simply a fixture of habits and routine.  If you are someone who has gotten up every morning for the last twenty years and headed to the gym on a consistent basis, that's a pretty well ingrained custom of your day, part of your natural routine and one that probably won't change anytime soon.  Being a creature of habit means that we don't like change (I'm a prime example) but in the context of that routine, our willingness to do something new can be a good thing.  To that end, here are a few basic exercise concepts that might feel a little bit outdated (but are worth a try!) and some new ideas that might give you the jolt you need to make even the smallest change a reality:
So the next time you head to the gym ask yourself a couple of simple questions:  Does it make sense for me to do the routine I planned on doing today?  How does it feel when I do this exercise?  Should I try something different that will make me feel a bit better?  Remember, routine is good, change is great, but consistency and listening to your body are best.  Nothing is set in stone, so why not give a small change a chance?  Ask yourself these questions and you are well on your way to making a change, whether you "resolved" it, or not.